Weapon Name: The Decapitator
Weapon Type: Two Handed Sword (Though Ares may carry it with one hand)
Description:
*Picture Variation: The Sword doesn't have glowing blue eyes
Blade history: The Decapitator didn't always belong to Gregory. It was originally his father's, but upon his death, Ares claimed it as his own. This was the very blade that Gregory once used to kill the demon that slaughtered his family. Now it is his prized possession and he absolutely HATES it when someone touches it without his permission.
Weapon Name: The Decimator
Weapon Type: Huge Spiked Flail
Description: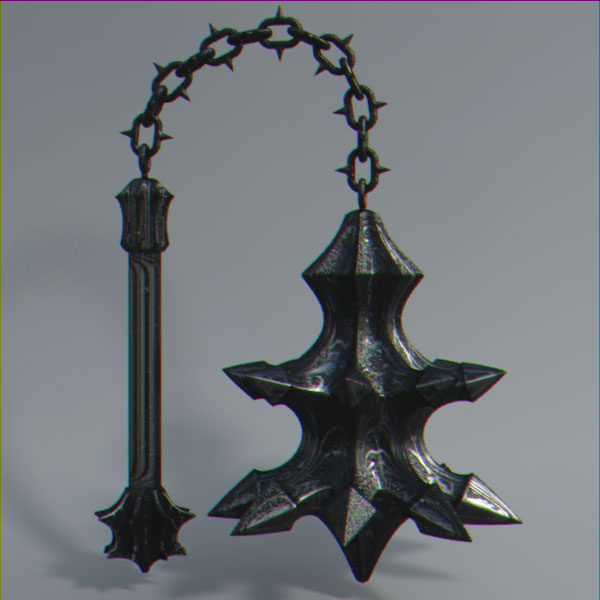 It's Spiked end of the flail is about thrice the size of a human head.
Blade history: (For one, it's not a blade) Sir Ares obtained the Decimator by having it specially made by a blacksmith in Haven. It is a lesser used weapon than the Decapitator, but remains as his second most used tool of destruction. At one point Sir Ares thought about replacing it with a shield, but overall decided against it for the simple fact that it generates immense force upon impact.